Project history
Book 'Road Map for Creative Problem Solving Techniques'
Two of our project collaborators, Katrina Heijne and Han van der Meer have published their book 'Road Map for Creative Problem Solving Techniques' with the publisher Boom uitgevers in Amsterdam. Parts of the book are based on work conducted within the U_CODE project and a companion website is now available presenting a lot of U_CODE-related open acces material.
Check it out at https://www.creativeproblemsolvingtechniques.nl/u_code_open_access.
---
Final Event "A day with U_CODE" in Dresden, July 22/23, 2019
During the course of two days, participants could experience the latest versions of our co-design tools and were able to meet our team members. Also, we had prepared exciting keynote speeches by Peter Russell and Jörg R. Noennig, a fishbowl panel talk, and more.
Location: Deutsches Hygiene-Museum, Lingerplatz 1, 01069 Dresden, Germany
Agenda: For details, please see the attached PDF file.
Video about the event:
---
Pilot test in Sangerhausen, Germany (May/June 2019)
The Live Test entailed a U_CODE campaign with real life project Sangerhausen, under real world conditions, with target end-users, in a semi-controlled environment. The entire process was closely monitored in order to save learnings for future development. The online co-creative design session was accompanied by easy-to-understand instructions for the use of the online app. The tutors guided the pupils through process and acted as observers for the handling of the tool, and were later interviewed by us.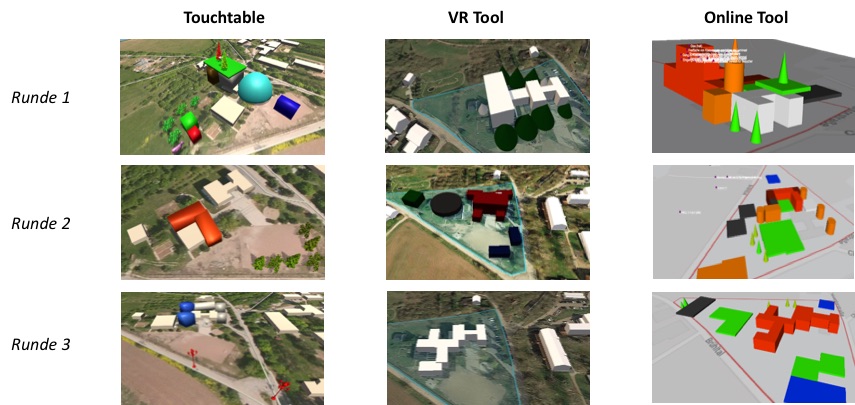 The results of the Sangerhausen case are:
Collection of end-user feedback on the process.
Complete and comprehensive documentation of the participants observation.
Complete and comprehensive documentation of the step by step process.
Proof of Process (U_CODE campaign and process) and Proof of Method (U_CODE tools)
Learnings about necessary improvement and adjustments on the tools.
Impressions from our work at Sangerhausen: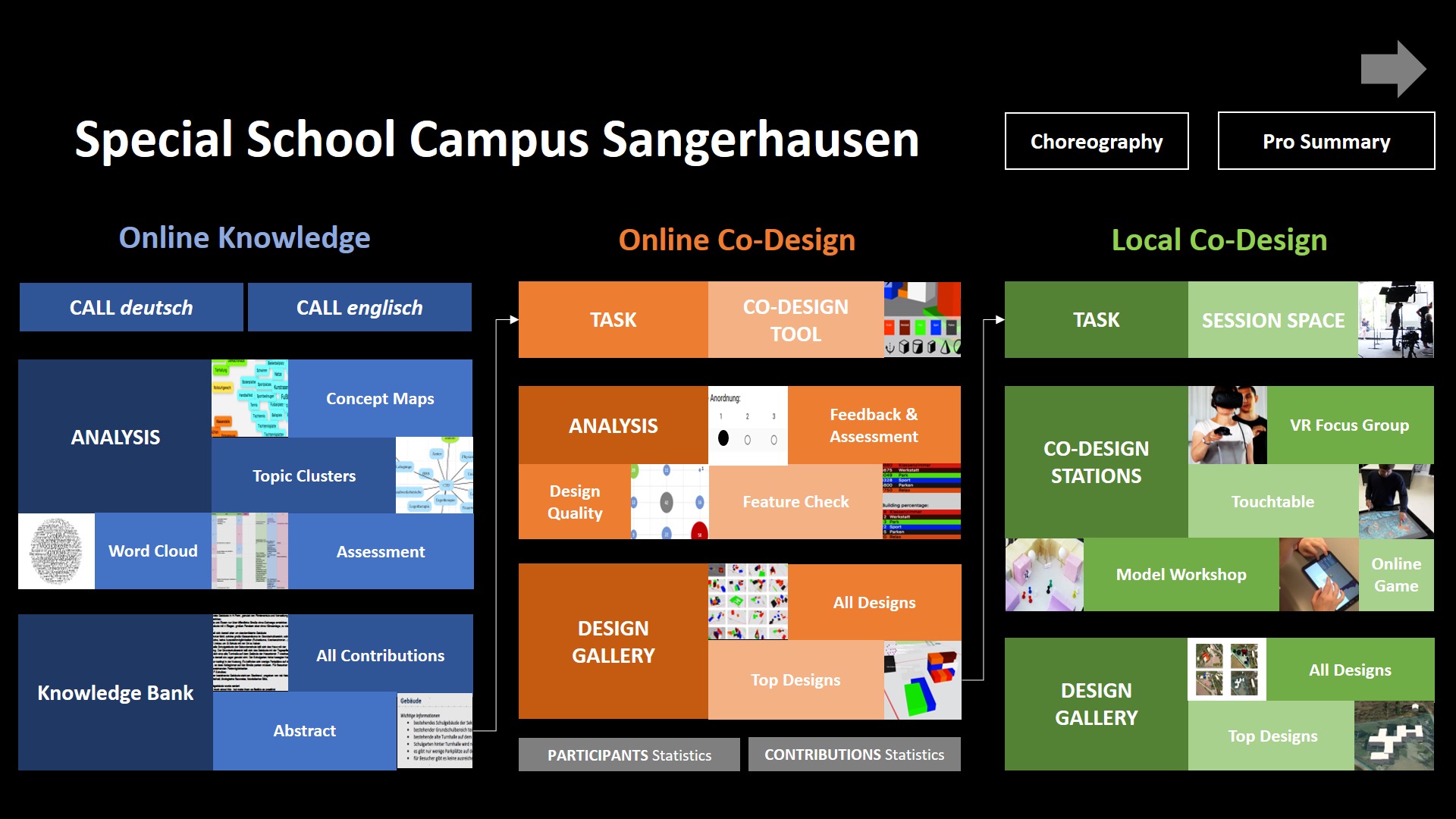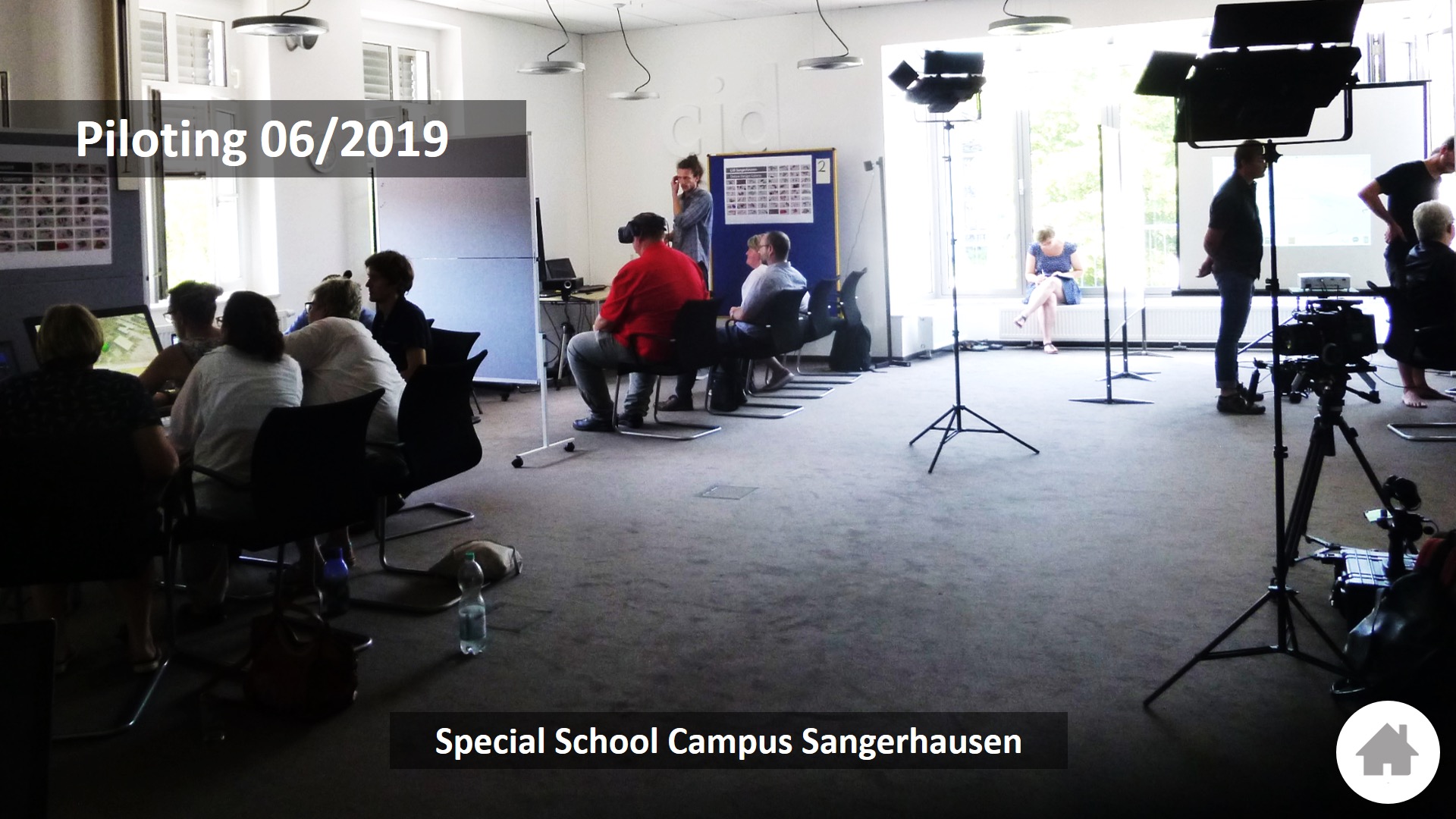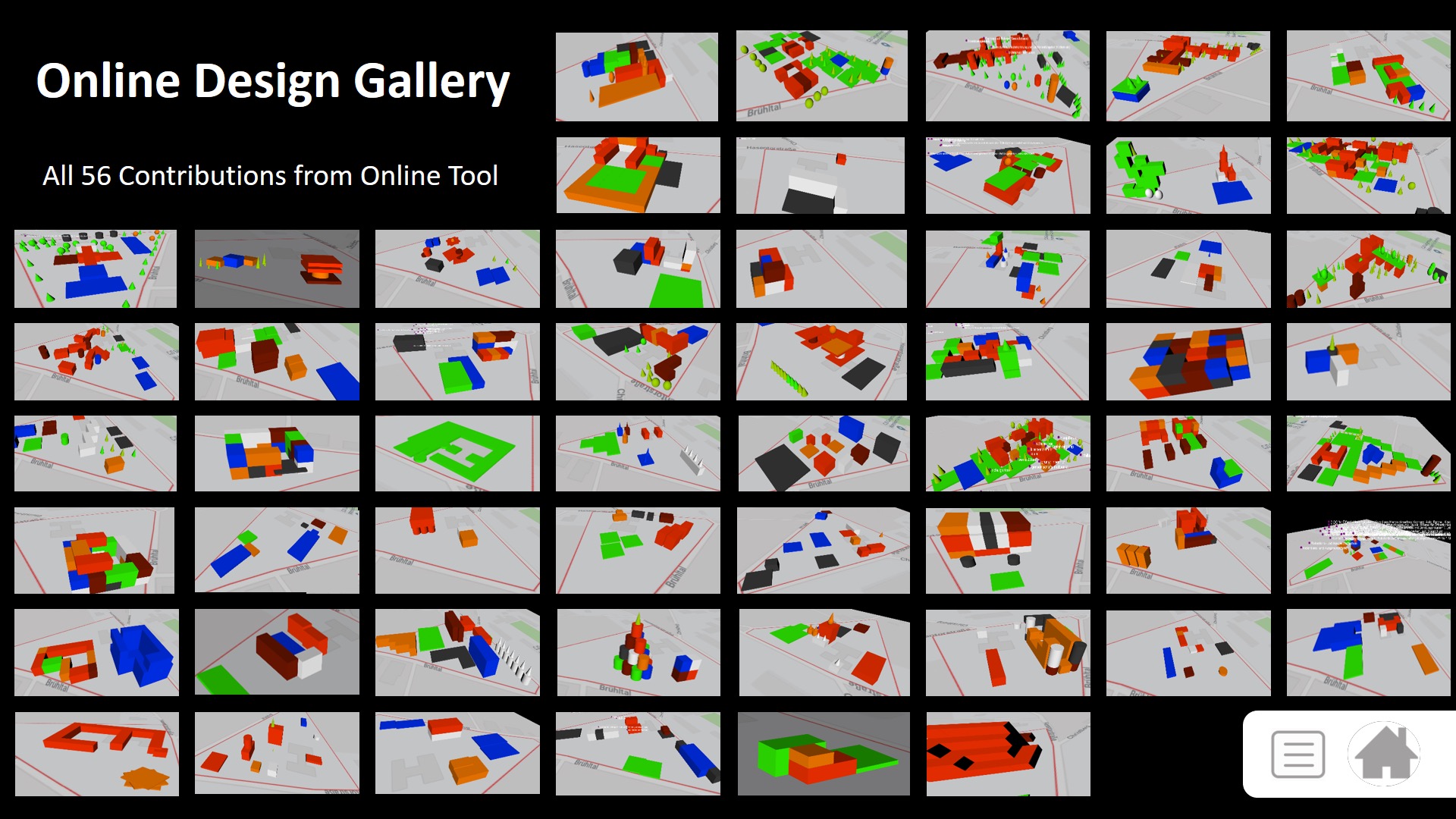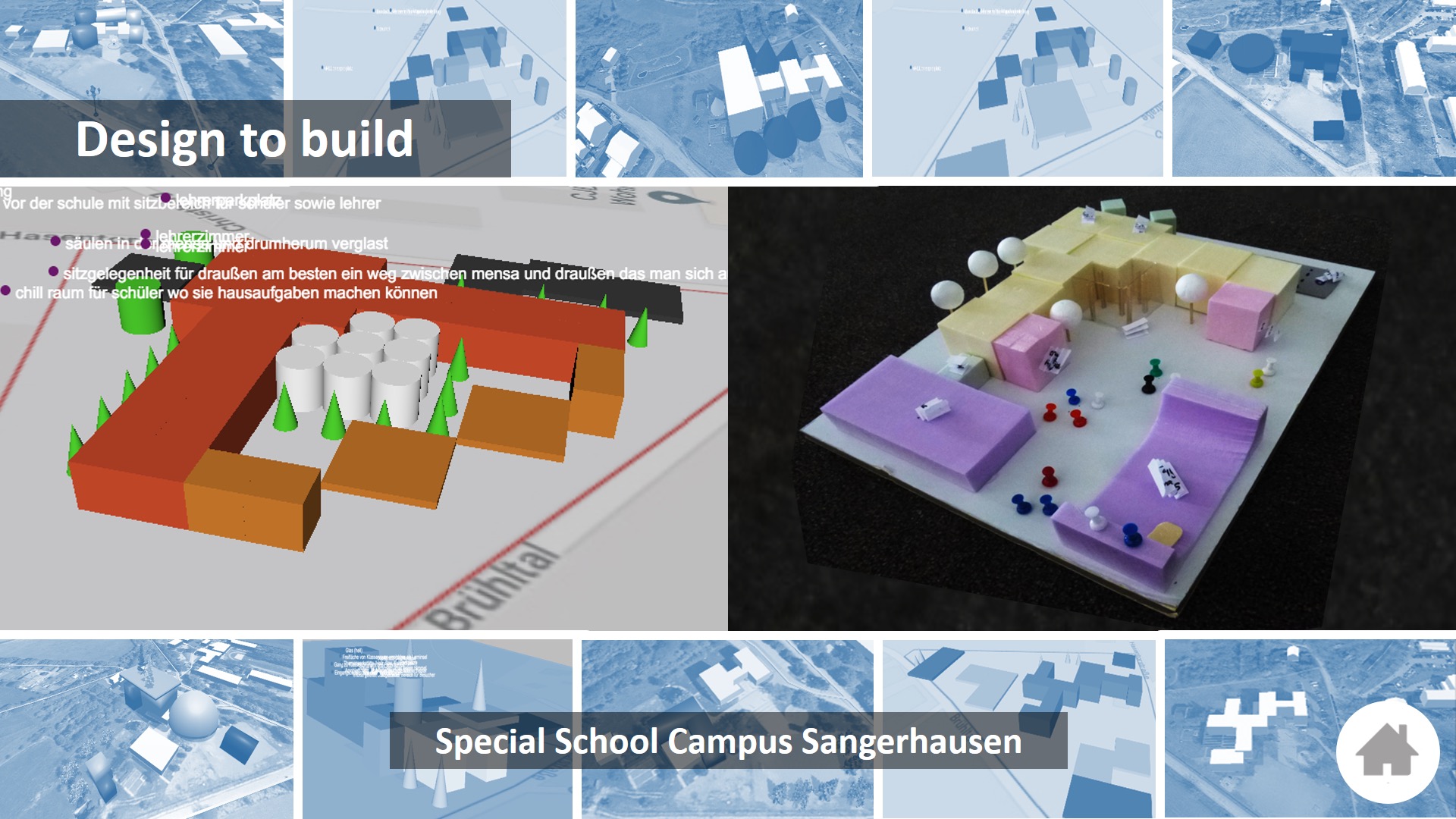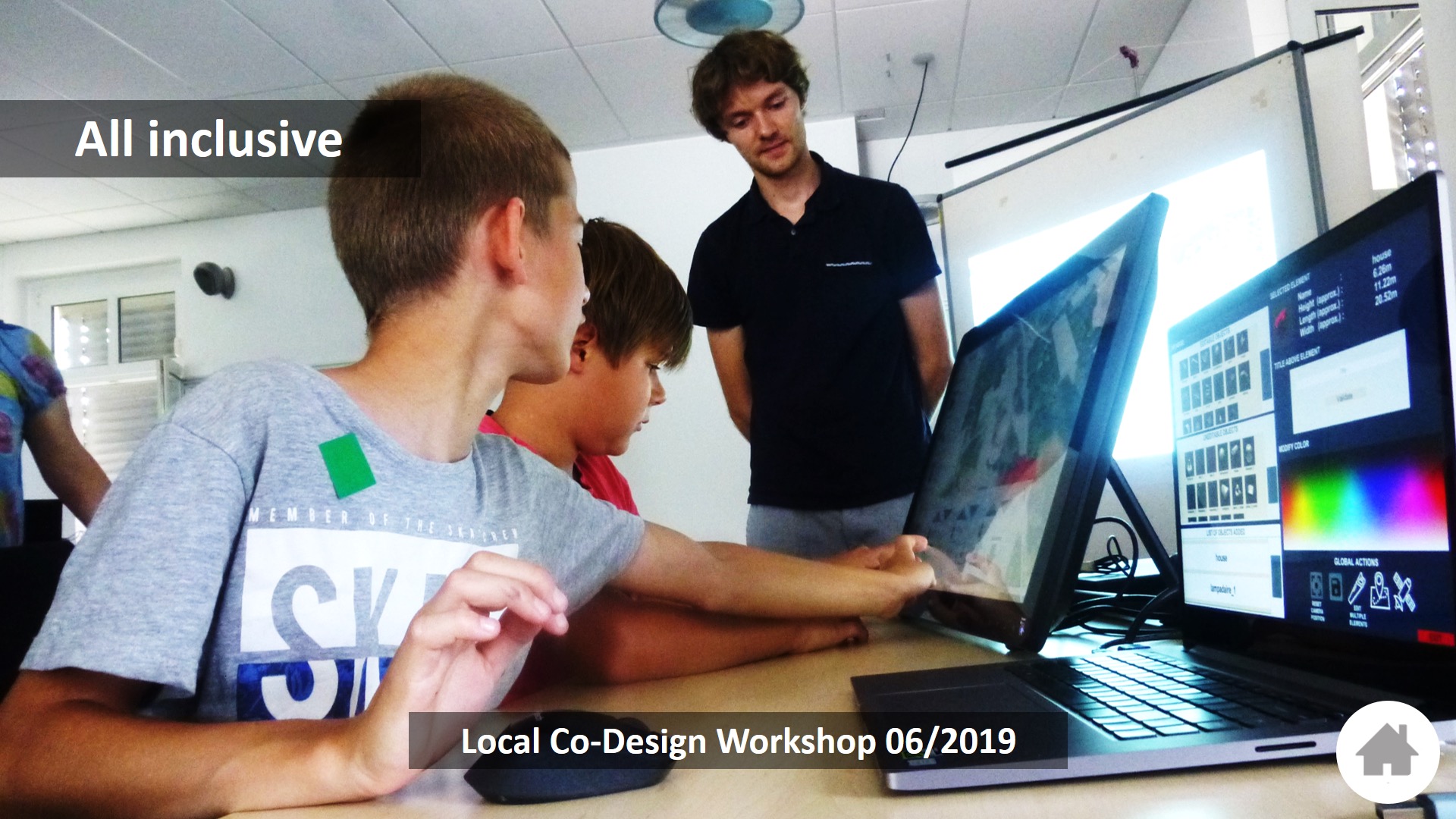 ---
Paper in Urban Development Issues
We published a paper on tools and methods available for public participation: Stelzle B. & Noenning J. R. (2019) A method for the assessment of public participation in urban development, Urban Development Issues, vol. 61, pp. 33–40. DOI: 10.2478/udi-2019-0005
---
U_CODE showcase in Delft on March 20th, 2019, 10:00 – 12:00
We will present the U_CODE tools and the overall process on 20 March 2019 at TU Delft. All interested parties are very welcome. Find us at: TU Delft, Faculty Industrial Design Engineering, Main Hall, Landbergstraat 15, 2628 CE, Delft
---
U_CODE presentation at HBLFA Raumberg-Gumpenstein (Austria)
At the Regionsgipfel 'Leerstandsmanagement & Ortskernbelebung', 18 March 2019, we will present U_CODE project, in a track of best practise examples (starting at 13:15).
Find us at: Raumberg-Gumpenstein: Grimmingsaal Raumberg 38, 8952 Irdning-Donnersbachtal
---
News coverage
The weblog 'Campusrauschen' reported on the progress of U_CODE in an article entitled 'Design statt Desaster – das U_CODE-Projekt' (in German, 17 Feb 2019). The largest newspaper of the Dresden region covered U_CODE in an article entitled 'Lieber mal die Bürger fragen' (in German, 6 Jan 2019).
---
U_CODE nominated for contest 'Smart Cities and Smart Regions' of German Federal Ministry for Economic Affairs and Energy
U_CODE hast been nominated for the competition 'Smart Cities and Smart Regions' (Wettbewerb 'Stadt.Land.Digital') of the German Federal Ministry for Economic Affairs and Energy. The Open Innovation Platform of the ministry presents trend-setting projects which compete for this award, including U_CODE. Aiming at creating a virtual space for public participation and co-creation in urban planning projects, U_CODE has good chances of being successful at this competition.
---
U_CODE impressed ICT 2018 visitors
Our U_CODE booth was selected as one of the best project stands, hence got visited by press and bloggers at ICT 2018 in Vienna. Besides that, the stand raised attention by several (high level) representatives from the European Commission, the Austrian government and the United Nations who were interested in trying out our tools and learn something about our innovative approach on enhancing public participation in urban planning projects.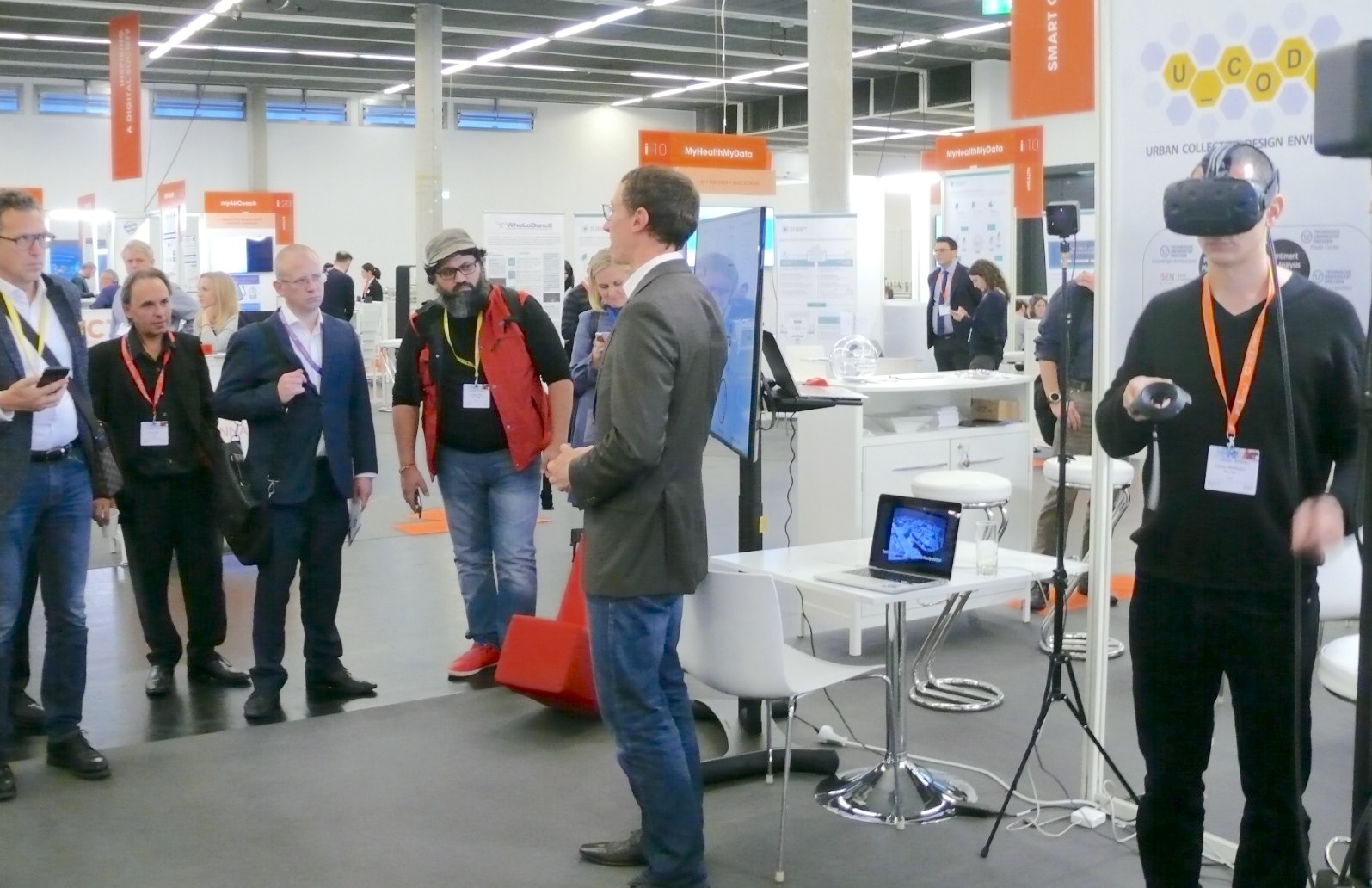 ---
Presentation at the ICT 2018 exhibition in Vienna (4 – 6 December 2018)
Within the area "Inspiring a Digital Society (Hall X3)" of the ICT 2018 event "Imagine Digital - Connect Europe" we will present the U_CODE process and demo our tools. Talk to members of our team at stand number i06. We will be looking forward to seeing you there.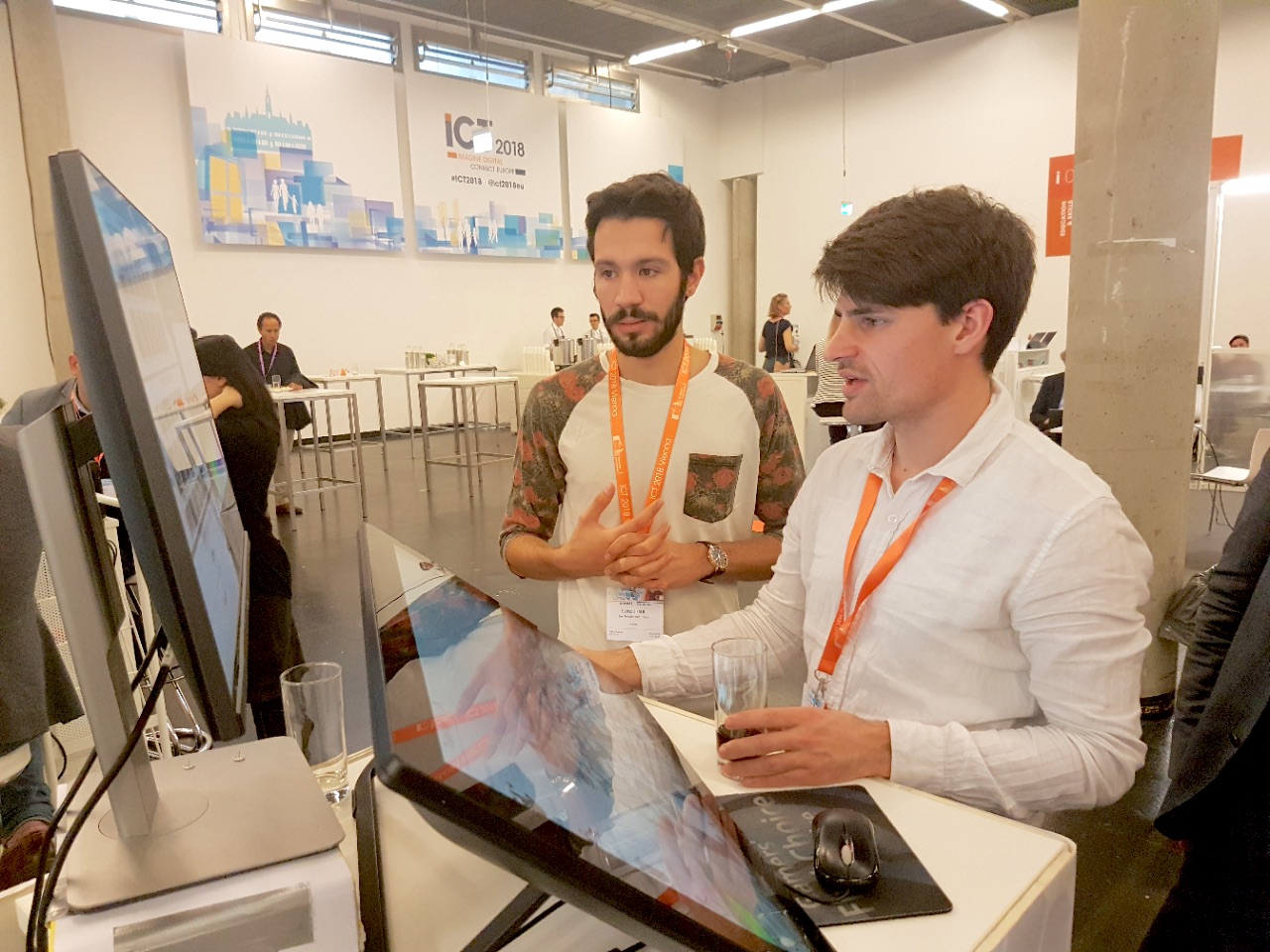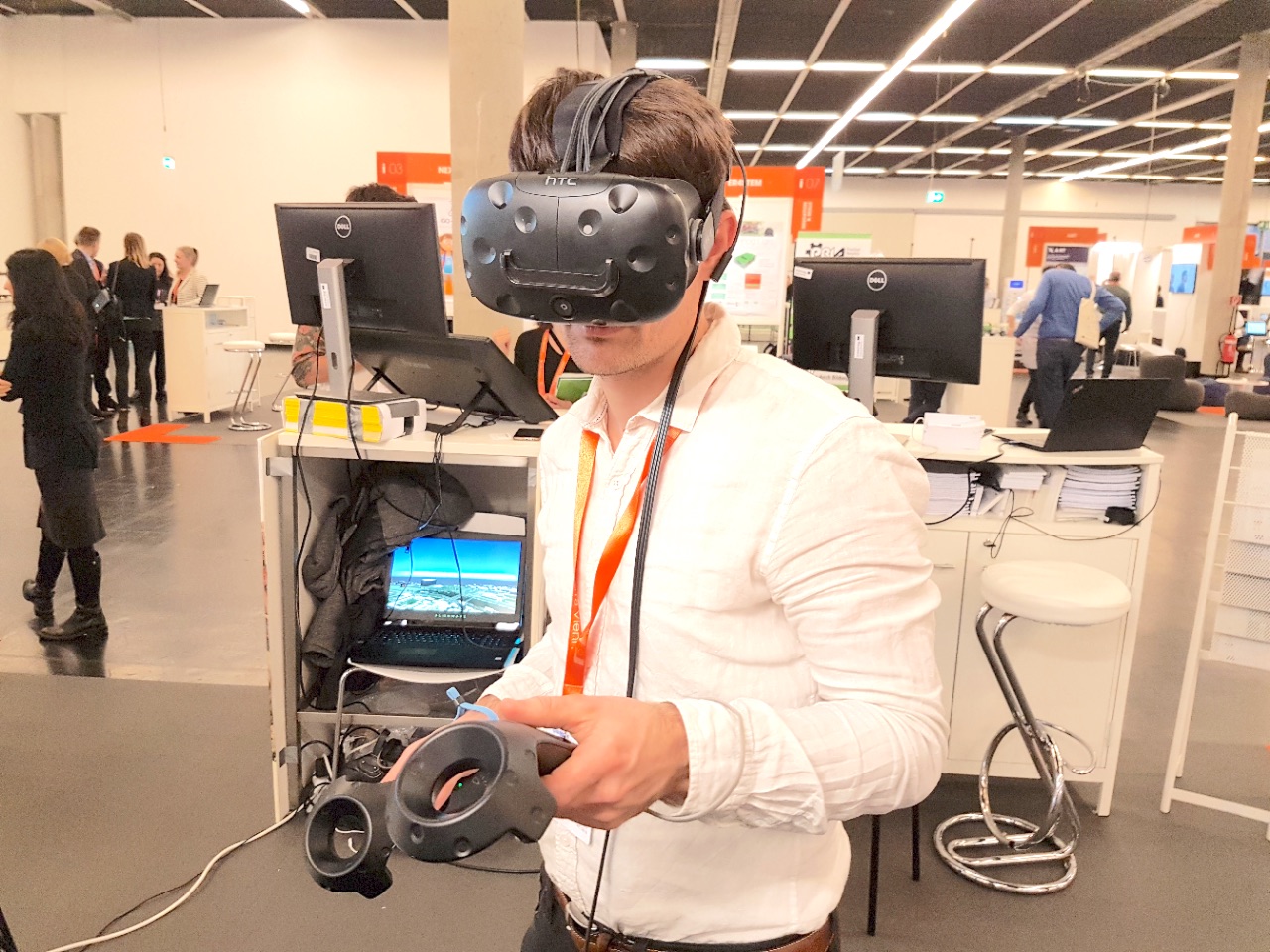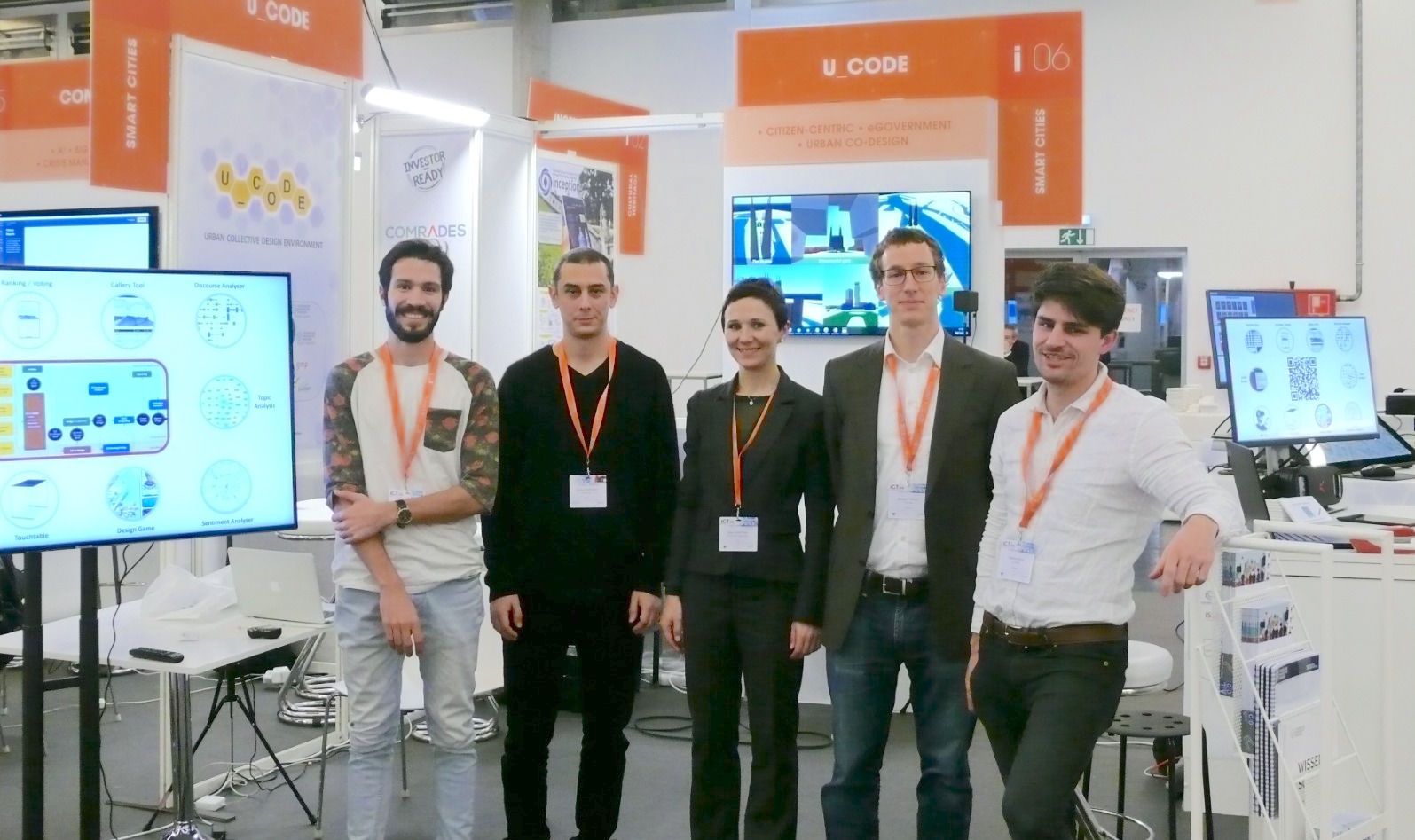 ---
EU review in Luxembourg successful (Oct 25, 2018)
On October 25, 2018 a review meeting with the EU took place in Luxembourg. We presented the work that had taken place within the whole U_CODE partnership during the last year and demonstrated the latest versions of the U_CODE tools. The EU commission reviewers accepted our report. We'd like to extend our sincere thanks to them for their very valuable feedback.
---
Upcoming EU Review in Luxembourg (Oct 25, 2018)
On October 25, 2018 the next review meeting with the EU is scheduled to take place in Luxembourg. Currently, the second Technical Report is being finalised, summarising the work of the whole U_CODE partnership over a period of more than one year. Report and review are to conclude the conceptual and research phases of U_CODE and to prepare the partnership for the final phase of the project. We plan to present live demonstrations of the U_CODE tools also during the review meeting.

---
Investigating the Urban Designer Perspective (Oct 2018)
Collecting input from citizens through participatory activities is one thing, but how to structure and evaluate this data in order to make it relevant and useful for the urban designer? Just providing a long list of ideas and facts won't do the job. Therefore, we have investigated how this data should be presented to urban designers. When using a digital interface the data should be 1) focused; 2) conclusive; 3) layered and 4) applicable.

---
Ongoing Usability & Utility evaluation of ISEN's "Shaping The Place" prototype (Oct 2018)
As part of a PhD thesis work, ISEN is conducting the evaluation of an Interactive and Immersive Virtual Environment designed and developed by a PhD student, so called "Shaping The Place". This software aims to support citizen's collaborative creative work in urban design participation processes with the help of 2 touch tables and a virtual reality headset. With the help of the prototype, a user can build a design proposal by, for instance, adding, cutting and merging 3D models from a library in a 3D city environment.
In order to evaluate both usability and utility of the software, two different kind of evaluation will be done during October, 2018. Respectively: a single user evaluation based on TU Delft's evaluation process, involving approximately 10 different users from 20 to 50 years old. Secondly, 4 experimentations involving 4 different groups of 8 participants in order to simulate a citizen participation workshop. Each workshop will propose a different version of the software to determine which one supports best creativity.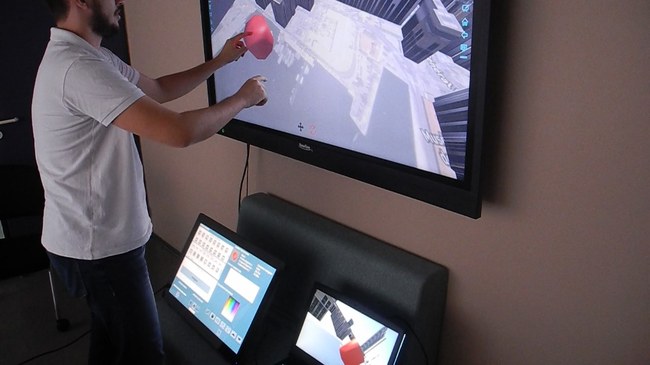 ---
Comparative Mixed Reality user study started in Delft (Oct 2018)
Three mixed reality prototypes are ready for a comparative user study, which will start early October, 2018. All 3 prototypes have in common that they can be used to build 3D objects, e.g. to design a residential area within an urban design project. The experience of the tools vary since they serve different purposes. One prototype is a Virtual Reality experience, the second is a interactive touch table experience, and the third one is a low threshold smartphone design tool. First round of user testing will involve 30 people in the age of 20-30. We'll keep you posted on more upcoming user studies.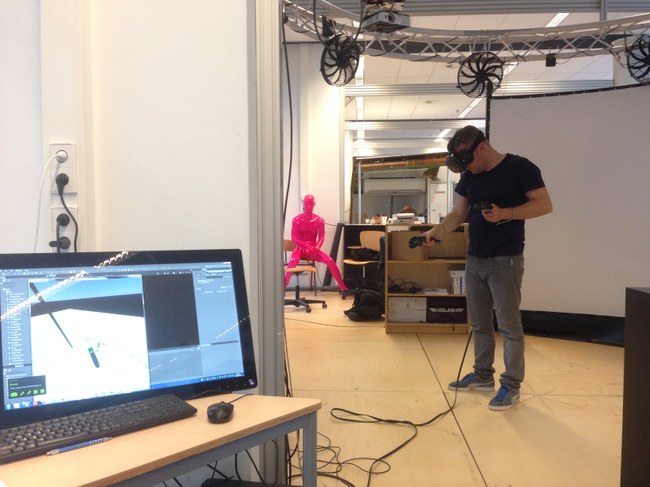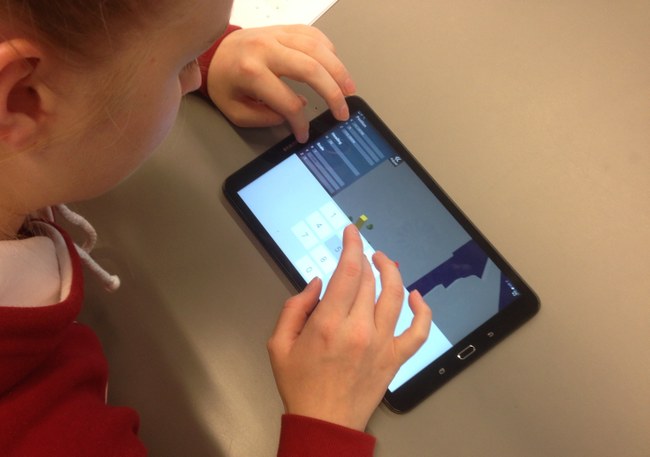 ---
U_CODE Partner Meeting in Toulon (Aug 12-14, 2018)
From September 12-14, the U_CODE partners had met in Toulon in order to update each other on the state of the platform and tools development, and to prepare the upcoming review meeting in Luxembourg. Live demonstrations included the VR reality tool from Optis-Ansys, the interactive touchtable application from ISEN, as well the online co-design games by TU Dresden. For the Luxembourg review, the overall choreography was designed and discussed.

---
TU Dresden U_CODE team joins forces with HybrGames (Aug 2018)
The U_CODE team at TU Dresden's Knowledge Architecture Lab has started a collaboration with the local startup HybrGames to enhance the gaming features in U_CODE's mass co-design tools. HybrGames combines features from analogue social gaming with digital content, and will thus contribute IT development and gaming expertise, while benefitting from use cases and application fields discovered by U_CODE.

---
IFKAD 2018 - Societal Impact on Knowledge and Design
04-06 July 2018, Delft University of Technology (The Netherlands), more information: www.ifkad.org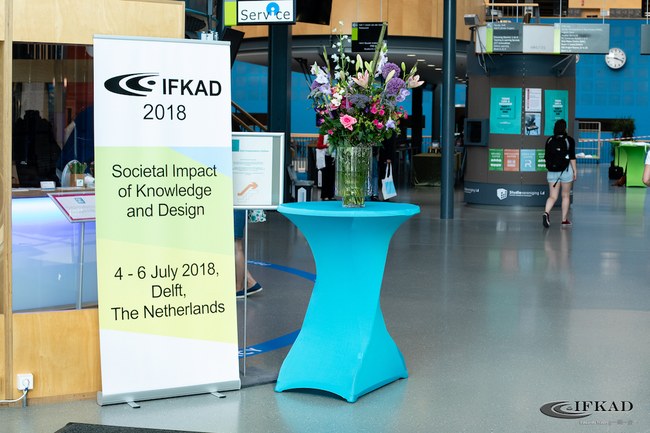 © Eduardo Trauer
The 13th International Forum on Knowledge Assets Dynamics (IFKAD) brought together academicians, young researchers, practitioners and policy makers from different fields to present, debate and reflect on original approaches, models and tools regarding the position of knowledge management and design in the 21st century from a wide range of perspectives, i.e. economic, social, environmental and cultural perspectives. U_CODE joined this forum with various contributions and Joerg Rainer Noenning (project leader) as a keynote speaker.
---
Dummy testbed "Kleiner Grasbrook" (January – April 2018)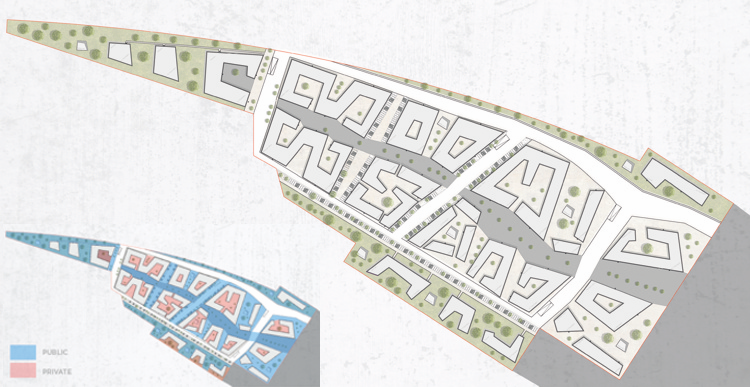 © gmp
From January to April 2018 we were doing the first comprehensive test of the developed U_CODE process. We used real data about the urban planning project redeveloping the quarter "Kleiner Grasbrook" in Hamburg as a starting point and went through the whole U_CODE process, including collective briefing and designing with the public and a professional design competition leading to a finished and ready-to-approve design proposal.
This testbed delivered a proof of method for the U_CODE process and a proof of tools for first developed tools which will be further developed in the upcoming development stages.
"Kleiner Grasbrook" is a district in Hamburg-Mitte of the Free and Hanseatic City of Hamburg. The "Kleiner Grasbrook" is almost exclusively used by facilities of the Port of Hamburg. Since the handling of goods has shifted further to the west due to the use of containers in the container terminals located downstream, many areas are fallow, so that a re-use of the area is planned. The area was also designated as the venue for the 2024 or 2028 Olympic Games. The former inland island lies between Veddel (upstream), Steinwerder (downstream) and Wilhelmsburg in the south. On the opposite side of the Norderelbe lies the formerly connected island Großer Grasbrook, which is adjoined by the center of Hamburg. The name component -brook refers to the fact that it used to be a low-lying, humid, broken land. As part of the U-CODE project (Urban Collective Design Environment Professional Design Brief), a sub-area is planned and redesigned.


© gmp
The aim of the urban planning concept is to locate the area in the existing ensemble and one train new address in Hamburg. On the one hand, the design promotes the readability of the spatial edges, on the other hand, it defines various open spaces and space structures. The guiding principle is to organize the district in its complexity and to link individual public structures. Both the positions and the shapes of the new buildings bring about a deliberate reorganization of the area with the goal of making clear open space typologies legible. Concise, usable and attractive open spaces are being developed, supporting a shift from the place of industry to the place of active living and working. construction The building construction is economically chosen with regard to manufacturing, operating and maintenance costs. The selection of materials took place under the aspect of ecological sustainability. In essence, the use of concrete, steel and glass is suggested as these materials are fully recyclable are. In addition, the concrete construction has a high energy efficiency and a long service life, so that only small additional life cycle costs are to be expected. For all structural component connections, thermal bridge-free details are chosen.
---
Method database for participation tools
To get an overview of different participant tools, a query can be carried out on the U_CODE website. The database contains over 70 methods for public participation. You can do a pre-search by using dropdown-menues for the name of the process, the category and subcategory, if the tool is available for online participation and the number of participants. Moreover you can use a search form for direct search. After choosing one of the entries you will get more information about this tool, like for example a short description, some references and about strength and weakness.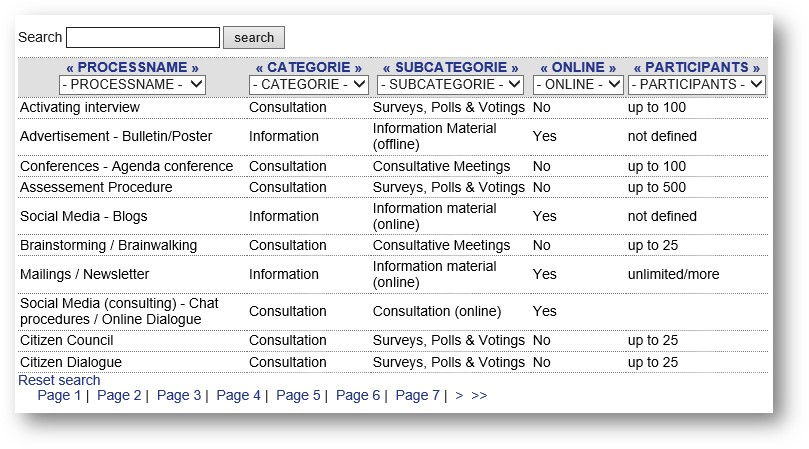 ---
U_CODE presented in videos
We are proud to present two short video introduction to U_CODE: Go find them at our YouTube channel or view one of them right now:
---
Scenario workshop in Dresden
On April 20 2017, a scenario workshop with colleagues of the TUD Media Center was held at TU Dresden. The aim of the workshop was to identify scenarios for digital participation processes. Primary outcome of the workshop was to sequence the process of getting user feedback. We distinguish the steps: Engaging - Presentation - Feedback. It was the first phase to develope a prototype to test the method for ranking, voting and gamification. For this reason, further workshops will follow.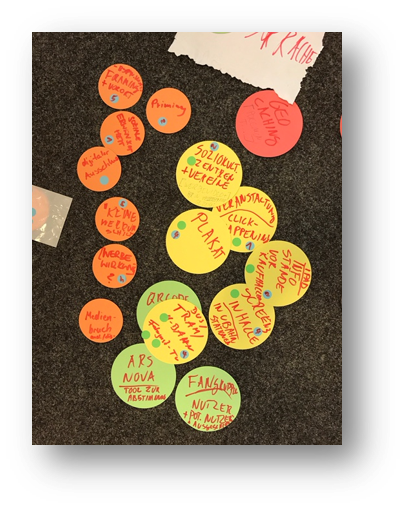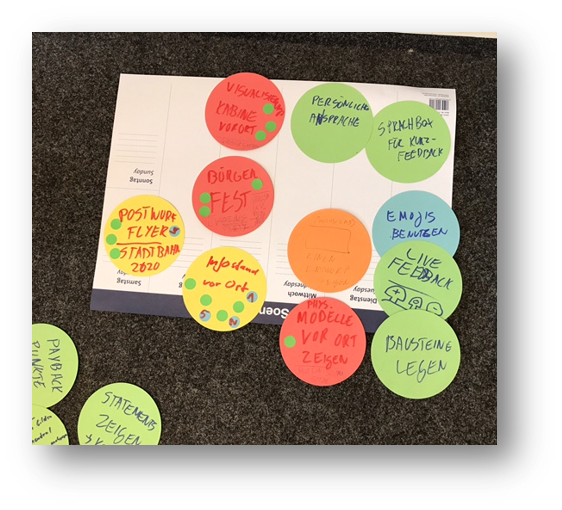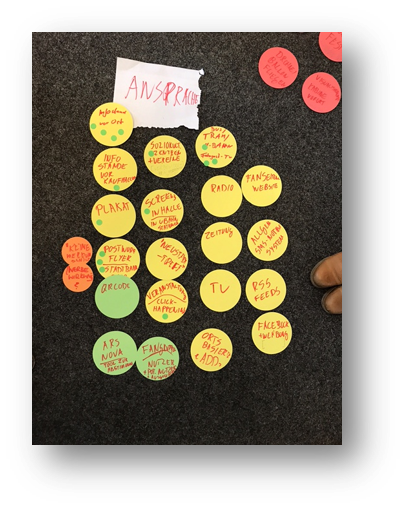 ---
U_CODE-article for the IFIP EGOV-EPART 2017 Conference in St. Petersburg
"Child's play - A literature based survey on gamified tools and methods for fostering public participation in urban planning"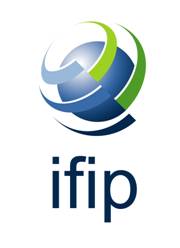 As urban planning processes are often complex and protracted, fostering public participation in this sector has to be seen as a major challenge. Nevertheless, previous research on that topic offers various solutions that aim to tackle that problem, either by focusing on playful formats or on gamification and serious gaming. Often examined separately, these approaches deliver promising strengths to improve public participation in the urban sphere. Hence, a synopsis of those strategies seems to be worthwhile and is therefore further investigated by this paper. In order to analyze current works on that issue systematically, the paper is structured via a literature-based classification of different stages of public participation that distinguish whether citizens are being informed, consulted or collaborated with during the planning process. By giving an insight on innovative participation tools and methods in this field, the pursued outcome of this article are impulses for designing an advanced participatory platform which is part of the research project.
© 2017 The Authors. Published by Springer. Peer-review under responsibility of IFIP EGOV-EPART. This U_CODE-article will be published at Springer.
---
U_CODE-article for the KES-2017 in Marseille
"How to involve inhabitants in urban design planning? An overview on a state of the art, key challenges and promising approaches"

Different cases of public disagreement in different European countries have shown recently that perusing a thorough planning pro-cess is by no means a guarantee for a broad public acceptance of an envisioned urban project. Consequently, the employment of digital media and tools to enable participation of inhabitants in urban planning processes on a massive scale is a promising, but currently not comprehensively analyzed approach. Our research activities are intended to gain an overview on a state of the art of research on communication channels, methods and best practices as well as to identify key challenges and promising strategies and tools to overcome these challenges with specific regards to large numbers of users and digital supported approaches. The latter aspects comprise the investigation of phenomena like participant selection, framing effects and gamified approaches for digital-mediated participatory processes as well as native language processing techniques to examine opinions as well as ideas of relevance from massive public feedback. To examine, we performed literature reviews of several hundred research articles, investigated cases in Germany, France and the Netherlands by interviews and workshops with stakeholders and employed methods of prototyping to conceptualize, develop and assess some promising approaches such as sentiment analysis in detail.
© 2017 The Authors. Published by Elsevier B.V. Peer-review under responsibility of KES International. This U_CODE-article will be published in Elsevier's Procedia Computer Science open access journal (www.journals.elsevier.com/...)
---
U_CODE meeting in Delft
On the 1st of March the U_CODE project team came together at TU Delft for another three day workshop to update each other on the current state of work, to make progress on urgent tasks and to reach a common understanding and agreement on the next steps of the project. This meeting focused mainly on the preparation of the yearly review of the project by the European Commission, therefore all project partners prepared and held presentations about the projectprogress which were all aligned within a so-called "U_CODE Storyline".
Besides minor remarks by the reviewers the project progress and outlook was evaluated positively and acknowledged with great potential considering the possible impact for urban planning projects. The next step will be the transformation from the methodological and conceptual part to the development and implementation part of the project with the objective to generate a flexible tool to support stakeholders in participatory planning projects To verify the developed methodology of the Minimal Viable Process in combination with the tentative functional component architecture a test run has been done to discover missing parts and process deficits. Both will be developed further towards the next meeting in May in Dresden to provide a starting point for the software development phase which will be the major part in the second project year of U_CODE.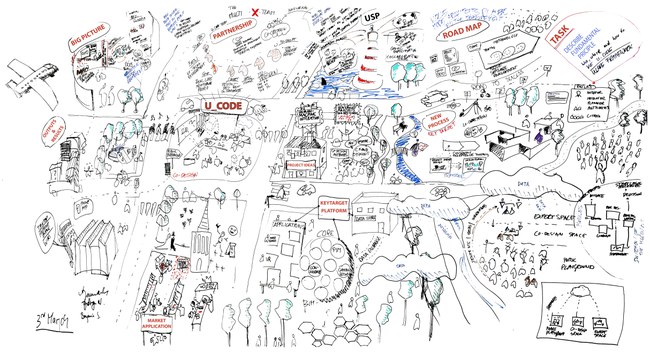 ---
U_CODE Project meeting in Dresden
From November 30 until December 2 2016, a new U_CODE project meeting was held at TU Dresden, bringing all major partners to the table to discuss and agree on the MVP of U_CODE. In different sessions, it was worked on an terminology and use case Wiki, a survey of co-design methodologies and work distinction.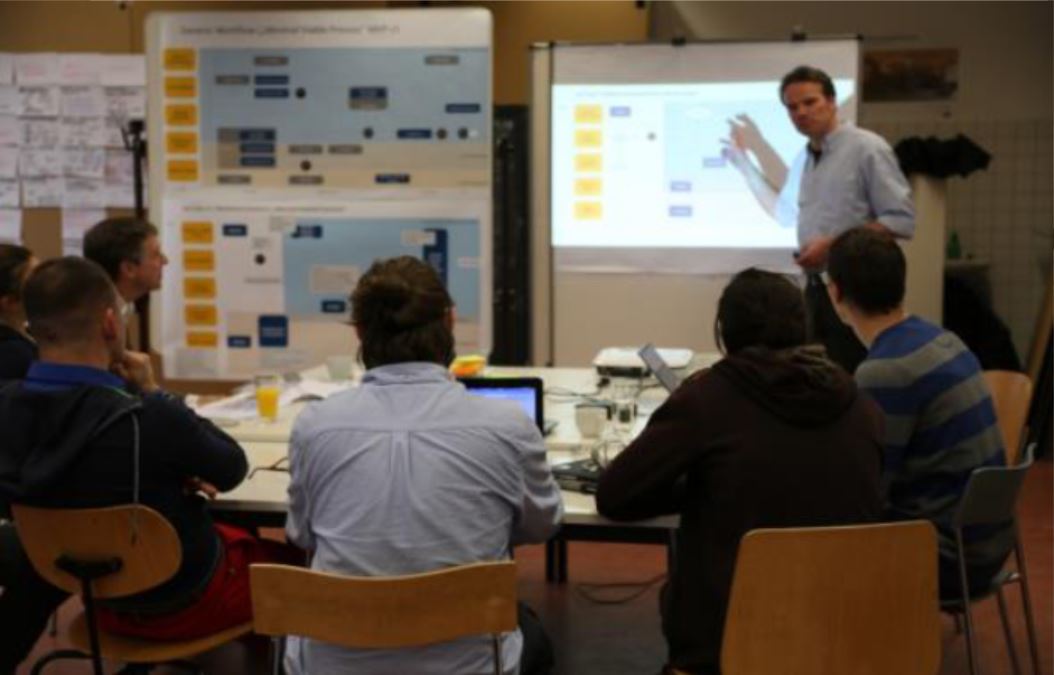 © Martin Balßuweit, TU Dresden
---
Co-Design workshop in Dresden
On November 11 2016, a co-design workshop with representatives of the Urban Planning department of Dresden city and local real estate developer / project managers, TUD Knowledge Architecture Lab and TUD Media Center was held at TU Dresden. The purpose of the workshop was to line out potential workflows and interaction processes for participatory urban design.
---
Dissemination and Communication Plan for Period 1, including U_CODE Public Website v1 PDF Version
It is the aim of U_CODE to communicate and disseminate project results as widely as possible, targeting several important audiences, including end-users of the space being designed, professionals in urban design across Europe, public authorities but also academia and the broader public. Several communication and dissemination activities are described in this document including a brief description of the first version of the U_CODE public website. www.u-code.eu/...
---
Survey on Co-design methodologies in urban design (initial version) PDF Version
Deliverable 2.1, "Survey on co-design methodologies in urban design (initial version)" is about:
establishing a deeper understanding of the dynamics of Co-Creation processes;
reviewing existing community-based tools and methods with a special focus on game-based approaches;
providing insight in the impact of cultural differences and legal frameworks within different European countries.
This report (and its sub studies) cover this broad spectrum of topics and additionally aims to provide already some initial guidelines and requirements for the U_CODE designers and developers. Research methods and analysis include literature research, reviews, expert interviews, systematic internet research, case studies and discussions within the U_CODE team. www.u-code.eu/...
---
Data Management Plan D1.3 (D4) PDF Version
In this report the initial Data Management Plan (DMP) for the U_CODE project is presented. The report outlines how research data will be handled during and after the project duration. It describes what data will be collected, processed or generated with which methodologies and standards, whether and how this data will be shared or made open, and how it will be curated and preserved.
The Data Management Plan (DMP) describes the data management life cycle for all data sets. The purpose of the DMP is to provide an analysis of the main elements of the data management policy that will be used in U_CODE with regard to all data sets that will be generated by the project. The data collected and generated by the different U_CODE partners will have multiple formats. In general four different types are generated and processed 1.) text based data, 2.) visual based data sets, 3.) models, and 4.) software / source code data sets. www.u-code.eu/...
---
Co-Design workshop in Dresden
On November 11 2016, a co-design workshop with representatives of the Urban Planning department of Dresden city and local real estate developer / project managers, TUD Knowledge Architecture Lab and TUD Media Center was held at TU Dresden. The purpose of the workshop was to line out potential workflows and interaction processes for participatory urban design.
---
U_CODE-article in the BIM Magazine
"I code, u_code, we code - massive civic participation in urban planning"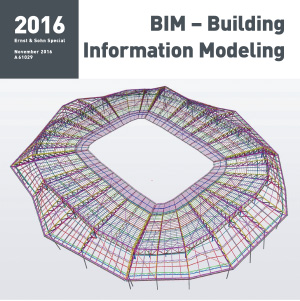 We all have seen this on TV: citizens stand up outraged on the streets, blocking bulldozers from doing their work. Construction work is stopped by citizens who believe they need to protect their city and their interests. But protect against whom? All regulatory procedures have been completed. Planning procedures, public disclosure, a period to hear opposing arguments, a consultation procedure. Who ever wanted to could have a say! But often, there is just silence between urban planners and the public. This is not only potentially disastrous for the contractors involved, but also for the taxpayer who funds the project.
This U_CODE-article in the BIM Magazine gives a general overview of U_CODE and puts it into the context of BIM. The original version is in german and will be published in Nov. 2016. Buy and download (print or pdf) at www.ernst-und-sohn.de/... or www.u-code.eu/...
---
PanEuropean Networks Publications (August 2016, issue 19, page 182)
"The U_CODE Project introduces a new tool for citizen communication and co-creation in urban design"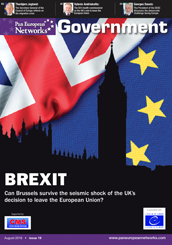 In the future, professional designers will design cities in close co-operation with the citizenship. Beyond technocratic planning, the shaping of our urban realm will become a democratic process in which civic stakeholders participate as co-creators and co-designers. From the beginning of a project, citizen experts will contribute their experience, opinions and ideas, and keep an active voice throughout the design and development process. Positive public commitment, constructive discussion, and high identification with projects will emerge from this new form of co-creation. www.paneuropeannetworkspublications.com/...
© Paneuropean Networks Government 8/16